Save the Date! 2023 Ride is June 16 and 17!
What is ride for tomorrow?
Dog Tag Buddies and Tenacious Dames Riding Club – Billings are teaming up for an important cause – to spread awareness about suicide in Montana. There are so many things that make this great state the most wonderful place in the world. But, our suicide rates being among the highest in the nation is not one of them.
Ride for Tomorrow is a series of motorcycle rides organized to add more voices to the dialogue of suicide and to raise funds towards suicide prevention efforts throughout Montana.
The ride not only adds miles to the odometer, but miles to the conversation of suicide. Everyone has a role in suicide prevention, and we're speaking up.
We hope you join us.
Looking to get Involved?
Check out all the ways you can add your voice to the conversation on June 16th and 17th, 2023.
Why We Ride: Question, Persuade, Refer
The ultimate goal of Ride for Tomorrow is to spark and sustain the critical conversation of suicide prevention and awareness among all Montanans. Funds raised for RFT will directly support Dog Tag Buddies' newest program offered – QPR training – as well as other suicide prevention efforts.
QPR training is one of the leading suicide prevention and awareness techniques, and is used by first responders and educators when talking with individuals contemplating suicide.
---
Meet the Organizers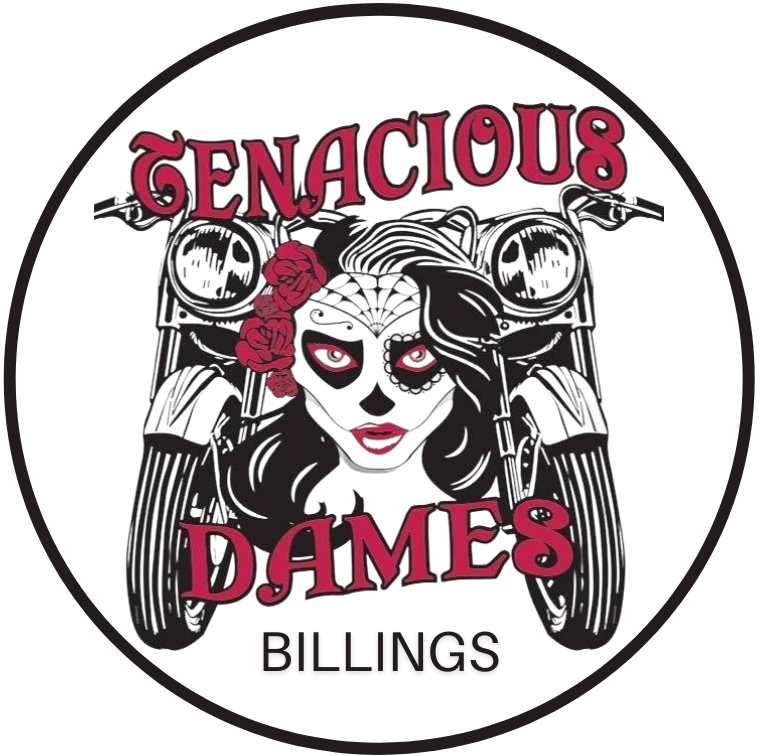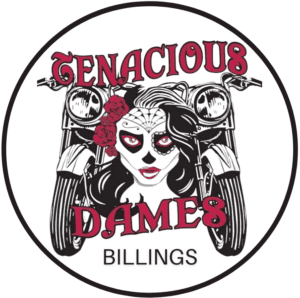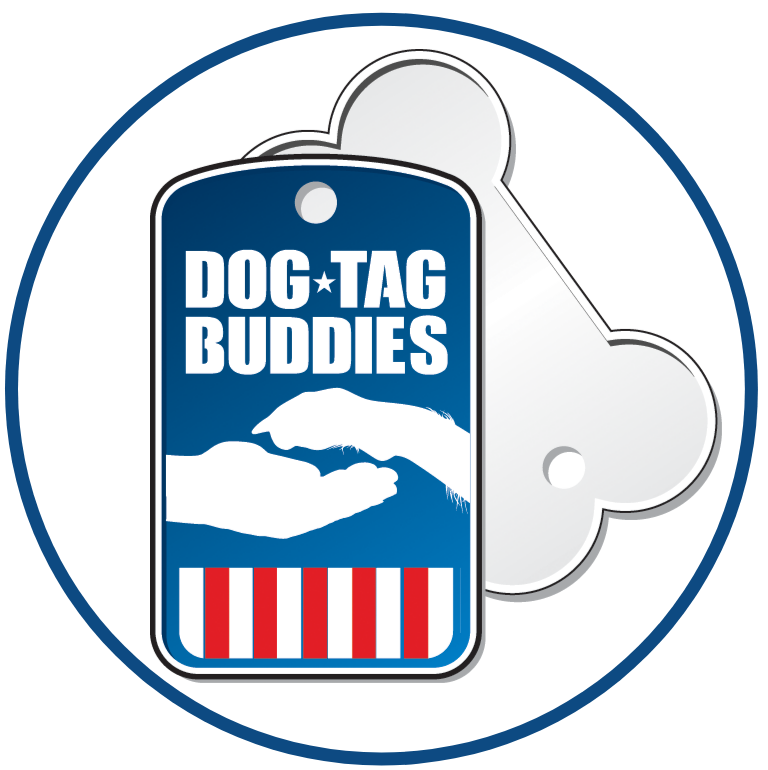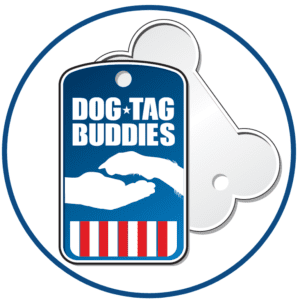 ---
The Map & the routes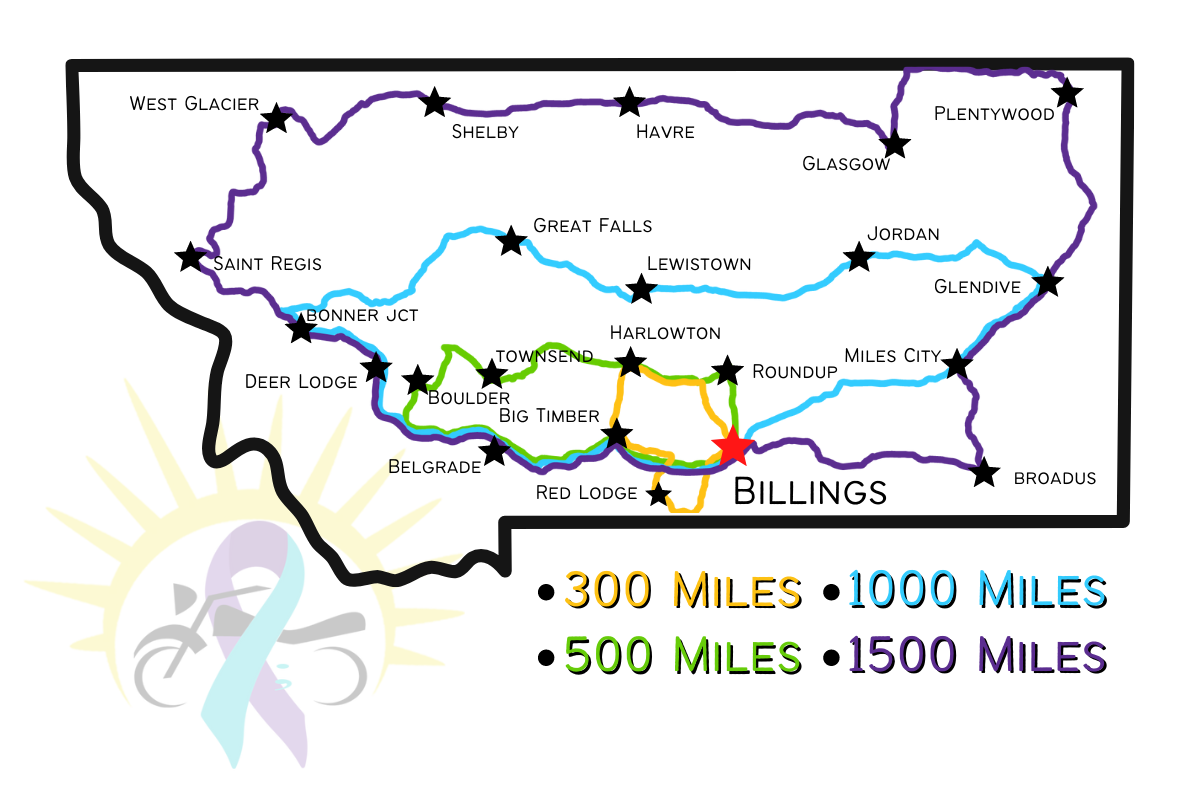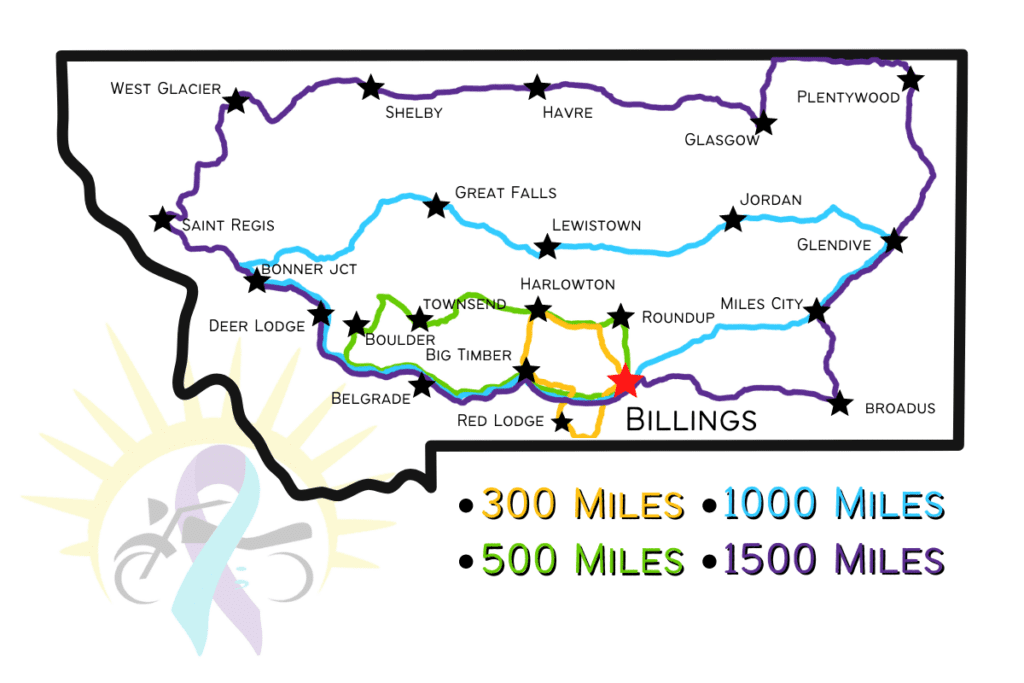 ---
thank you to our 2023 sponsors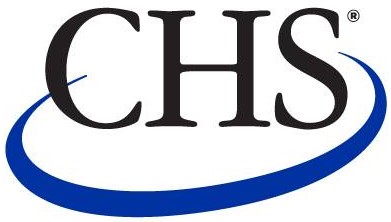 CHS INC. (TEAL)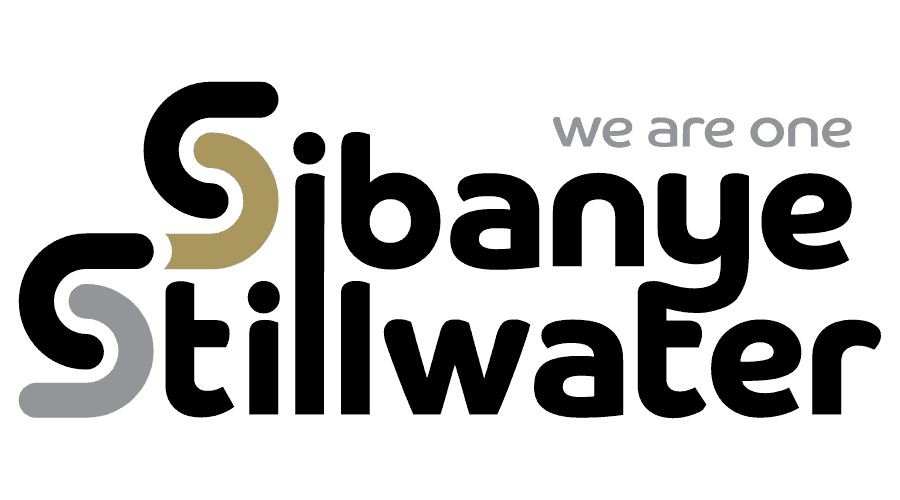 Sibanye Stillwater (TEAL)

Phillips 66 Veterans Network (TEAL)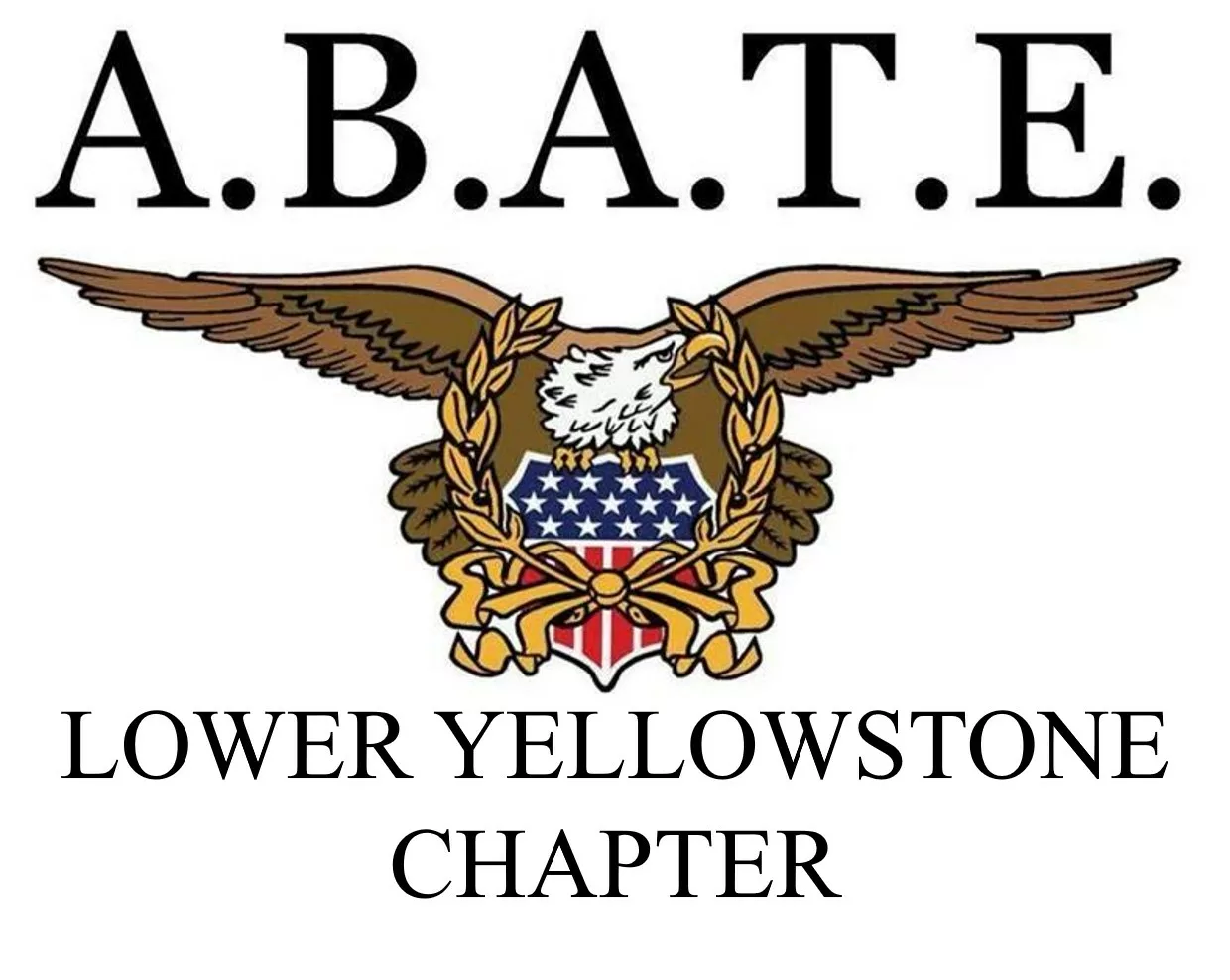 ABATE Lower Yellowstone Chapter (TEAL)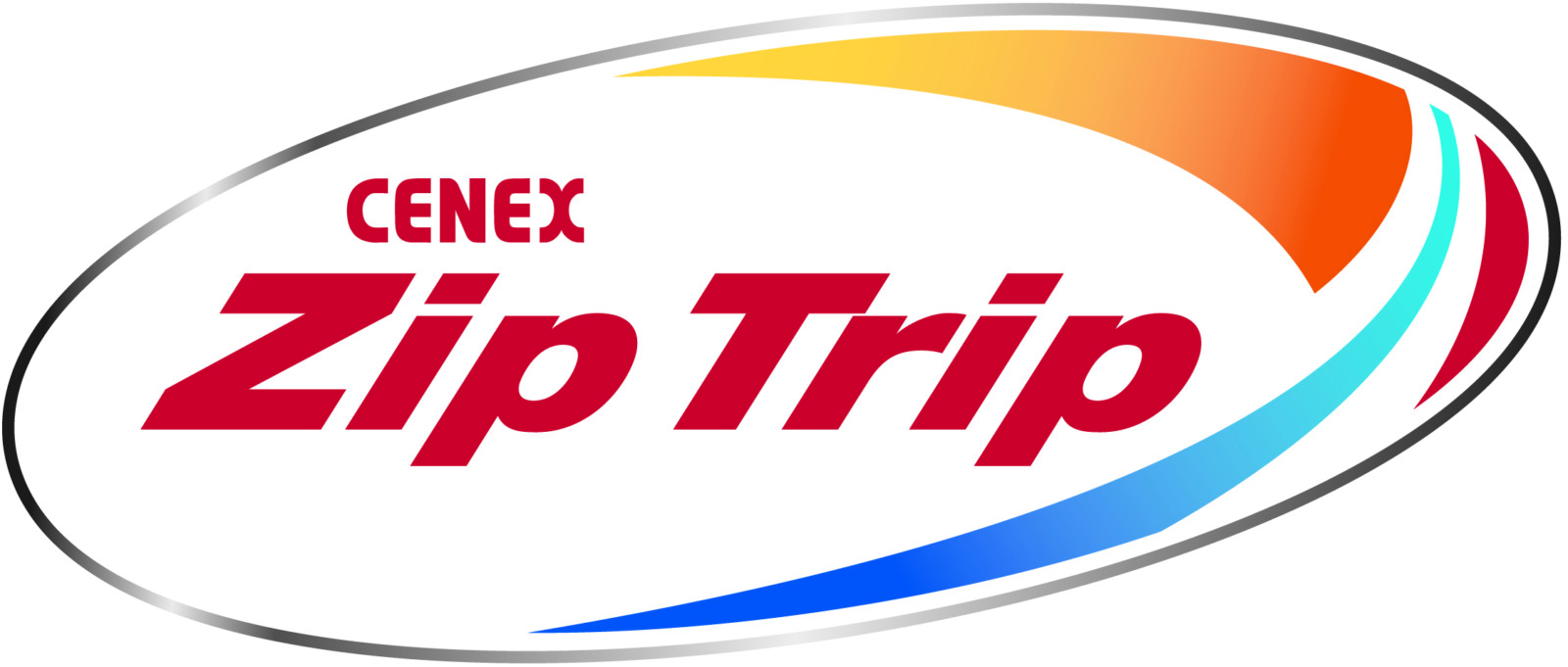 CENEX ZIP TRIP (TEAL)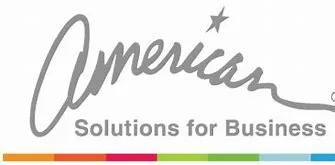 American Solutions for Business (Purple)
Riverstone Health (PURPLE)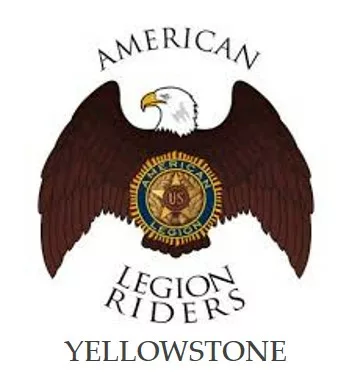 Yellowstone Post 4 American Legions Riders (PURPLE)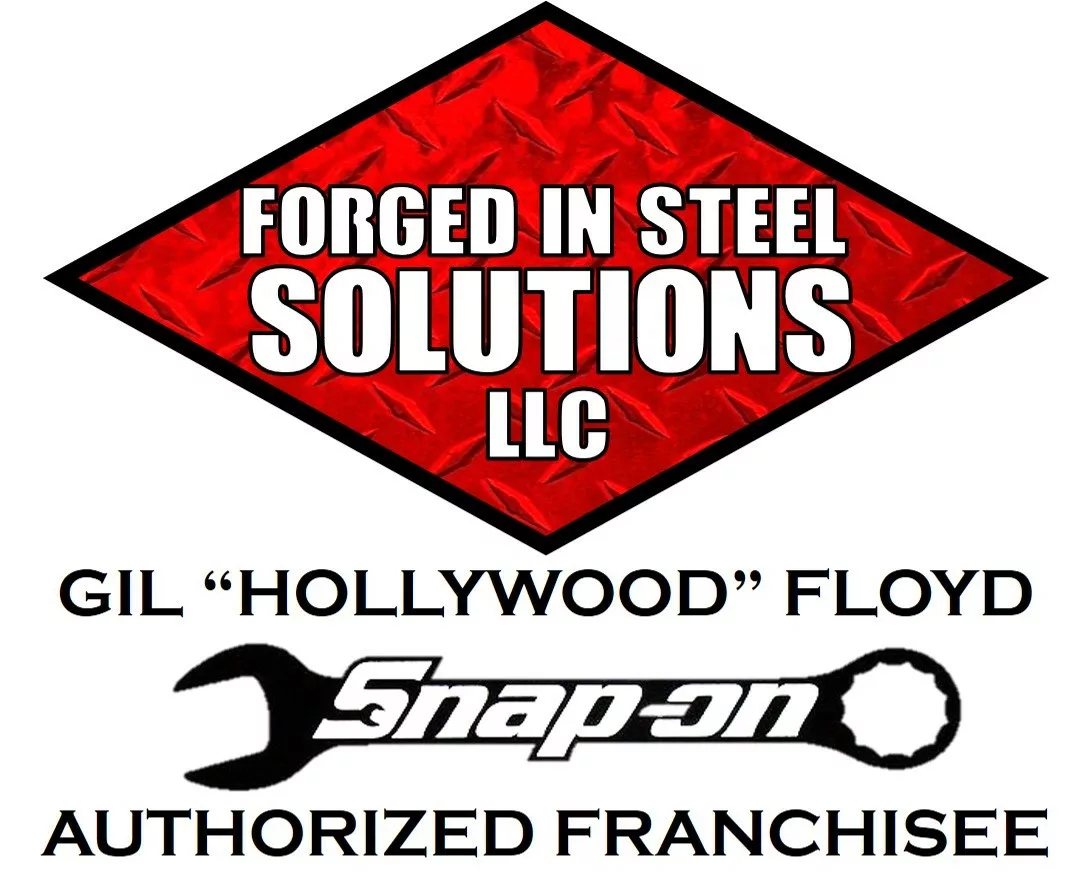 Forged in Steel Solutions LLC (Gil Floyd) (PURPLE)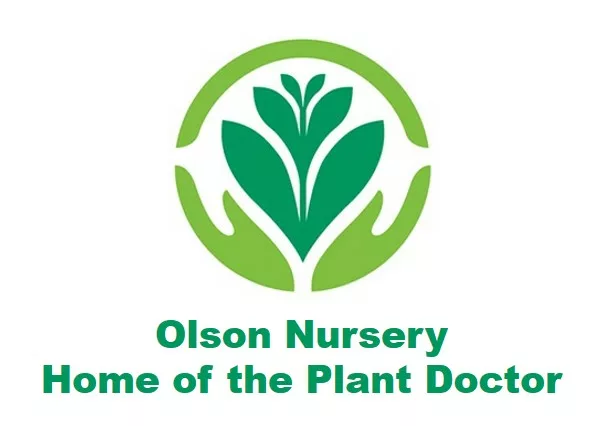 Olson Nursery, Home of the Plant Doctor (Purple)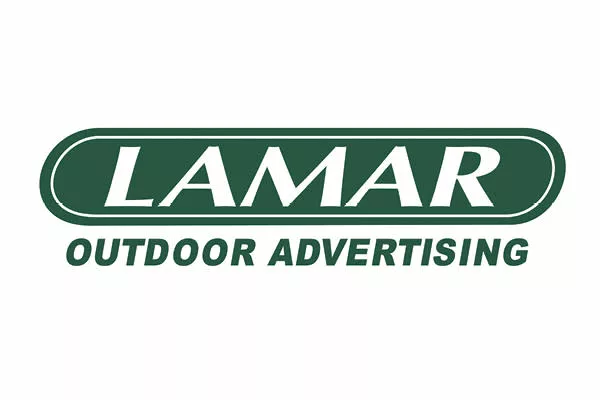 Lamar Advertising (PURPLE)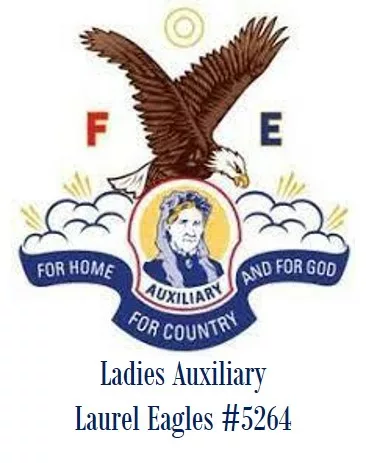 Ladies Auxiliary FOE #5264 (Laurel) (PURPLE)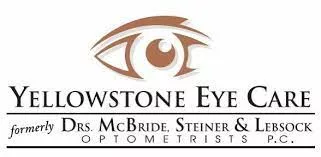 Yellowstone Eye Care (PURPLE)

Yellowstone Bank (Purple)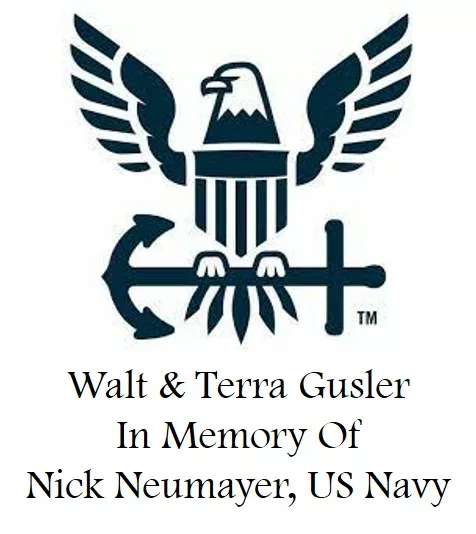 Walt & Terra Gusler in memory of Nick Neumayer, US Navy (PURPLE)
ride for tomorrow 2021