"Success is a journey, not a destination. The doing is often more important than the outcome."

– Arthur Ashe –
Dog Tag Buddies is a non-profit organization offering veteran programs that pair veterans living with hidden injuries (PTSD, TBI, MST) with rescue dogs. Following the match, we place the team into community-oriented training sessions. Based on the veteran's needs, the dog receives training to become a well-behaved companion animal or a fully-trained service dog. All services are at NO cost to the veteran.
While it is true anyone can go to a shelter and rescue a dog, this program is our way of supporting you, our veterans. Without your service and sacrifice, the rest of us could not enjoy the freedoms we have.
Our veteran programs will help you create a long lasting relationship with your new companion, and find purpose in life and connection again. We will provide follow-up services for you along the way to help you and your companion or service animal overcome any obstacle that may unexpectedly arise.
Dog Tag Buddies wants to give both you and your dog the lives you deserve.
Choosing your program
Our organization focuses on utilizing the training of the dog as a method of confronting and overcoming typical coping mechanisms associated with PTSD and TBI, such as self-isolation, loss of interest, and detachment. For many, this can be accomplished with a well-behaved and well-trained companion dog, while others may need a fully-trained service dog by their side to help mitigate their disability.
Dog Tag Buddies offers training for both veteran programs, and will gladly work with you to determine the best option.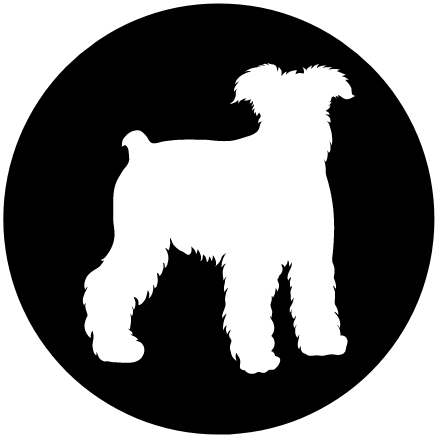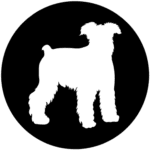 Companion Animal
What is a companion animal? Simply defined, it's a pet. For individuals with hidden injuries, the companionship of a dog has been shown to help lower blood pressure, reduce stress and anxiety, as well as improve general well-being.
Dog Tag Buddies will sponsor adoption and training of your chosen companion animal. The training consists of 10 weeks of obedience training, resulting in companion testing and completion of Canine Good Citizen (CGC) Certification.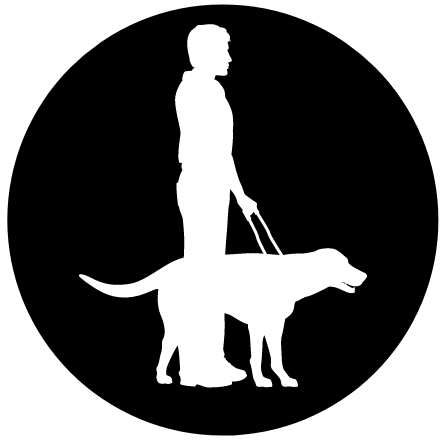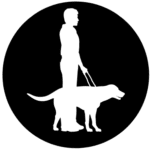 Service Dog
What is a service animal? A service animal is a dog that is individually trained to do specific work and/or perform tasks for the benefit of an individual with a disability. This includes physical, sensory, psychiatric, intellectual, or other mental disabilities.
Dog Tag Buddies will sponsor and assist in choosing the perfect dog based on your individual needs. The training consists of 10 weeks of obedience training, resulting in companion testing and completion of Canine Good Citizen (CGC) Certification. This is followed by intensive one-on-one training with a service dog trainer to ensure your dog's skills match your individual needs.
Application Process
Dog Tag Buddies is committed to helping you throughout this journey, and we ask that you enter the program with the knowledge that it takes time. We ask that you work to gather the information by communicating with those who are assisting you and with our organization should you have any questions or are unsure of where your application is in the process. The steps in our application process help us ensure we are doing our absolute best for our program participants.
Step 1
Fill out and submit completed online application, along with copies of VA Decision Notification Letter or VA Decision Narrative, and DD214 forms. Submission of application does not guarantee acceptance into our program.
Step 2
Family or close friends and medical provider complete online Family Questionnaire and Medical Information Form.
Step 3
Once all 4 application forms are received, a Dog Tag Buddies staff member will contact the applicant to schedule an interview.
Step 4
Following review of all submitted documents and information, we will conduct an interview, background check, and home inspection prior to making a final determination.
Step 5
If accepted, Veteran will be required to attend and observe training classes and complete pre-requisite training/learning courses. DTB staff works with the veteran to find best suitable canine partner.
Training Process
Our mission isn't just to provide dogs to veterans — it's about helping them live a more fulfilling life. Through the training of a dog, we are helping reduce self-isolation, thoughts of suicide, provide a renewed sense of purpose, and encourage reintegration and participation within their families and communities. We help our veterans go to their kids' soccer games, to dinner with their partner or friends, or maybe to a town festival with their family.
If accepted, Dog Tag Buddies works with the veteran to find their perfect canine match. Once a veteran is matched with a dog, they begin basic training. This is conducted in small training classes, typically with only four to five other teams. We provide the teams everything they need to take care of their dogs, including food bowls, leashes, collars, and crates at no cost.
After they complete basic training, service dog teams continue to advanced obedience, task training and public access work. During the public access phase, our trainers take the teams to places that allow all pets. We start small — in places with limited distractions and possible triggers. Public access training teaches teams to rely on the trust and bond they have built, as both dog and veteran "have each other's six." As the dogs advance in their skills, we up the ante and visit places with more distractions. We take them to restaurants, the fair, or even the zoo! In places they wouldn't ordinarily go, these veterans are able to walk around with less anxiety and fear as they are more focused on what's going on at the other end of the leash.
Treating hidden injuries such as Post-Traumatic Stress is not a one-size-fits-all approach. The presentment of symptoms is as unique as the individual as are the effective treatment methods. Actively changing habits and behavioral patterns can help individuals find ways to better cope with and manage the effects of their injuries and disabilities. What's better than having a dog by your side to do just that?
Ready to Apply?
We cherish each and every team that joins, grows, and graduates through our programs. Click the button below to start your journey with Dog Tag Buddies.